Finnair's Brutal New "Business Light" Fares | One Mile at a Time
Finnair's new "business light" fares
As of today (June 15, 2021), Finnair has put its new "business light" fares on sale. These new fares are valid for flights within Europe, as well as for flights between Europe and Asia. Finnair won't initially sell these fares between Europe and the United States, given the oneworld transatlantic joint venture, which prevents Finnair from setting its own pricing.
With this change, Finnair has three types of business class fares: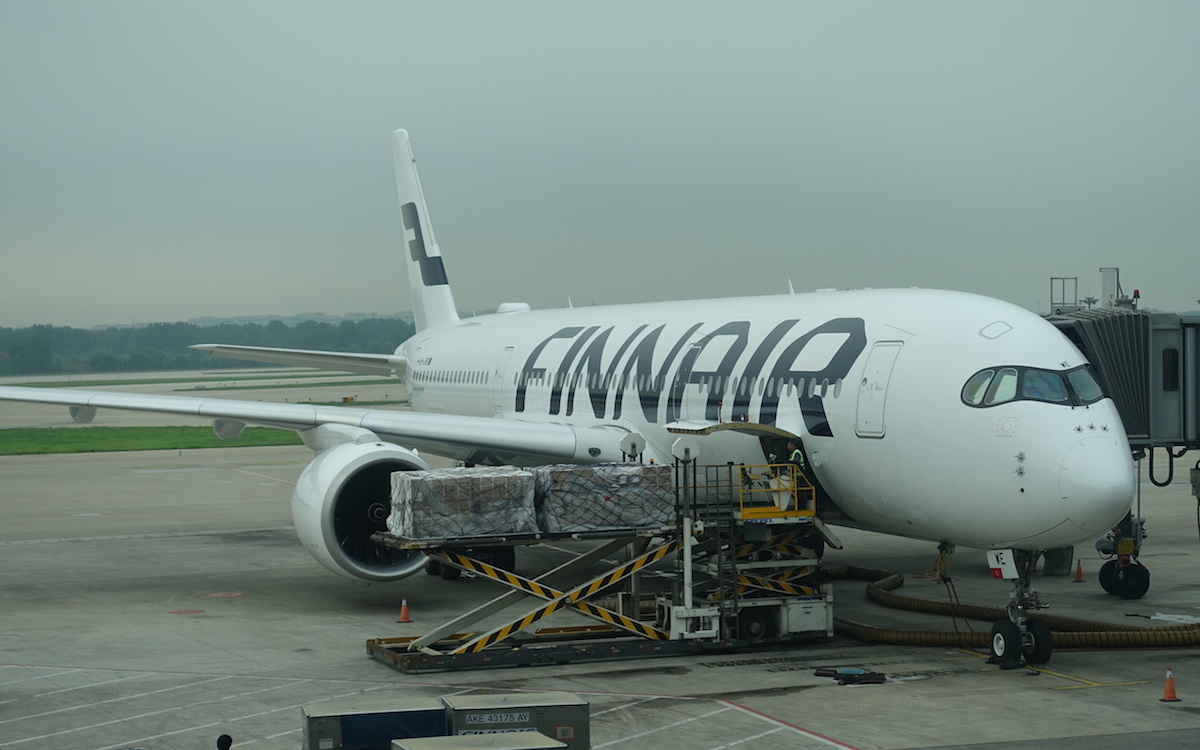 Finnair is rolling out "business light" fares
Restrictions on Finnair's "business light" fares
Finnair's new "business light" fares include the most restrictions we've seen from any major network airline to roll out a "basic" business class product.
What are the restrictions with these new business class fares?
That is ridiculously restrictive. It's one thing to earn fewer miles and to not allow changes or cancelations, but not even letting people check-in at the business class counter, or board with business class? Really? Ouch…
It's not entirely clear whether oneworld elite members would still receive their typical privileges or not, which could potentially limit just how bad these fares are for some passengers.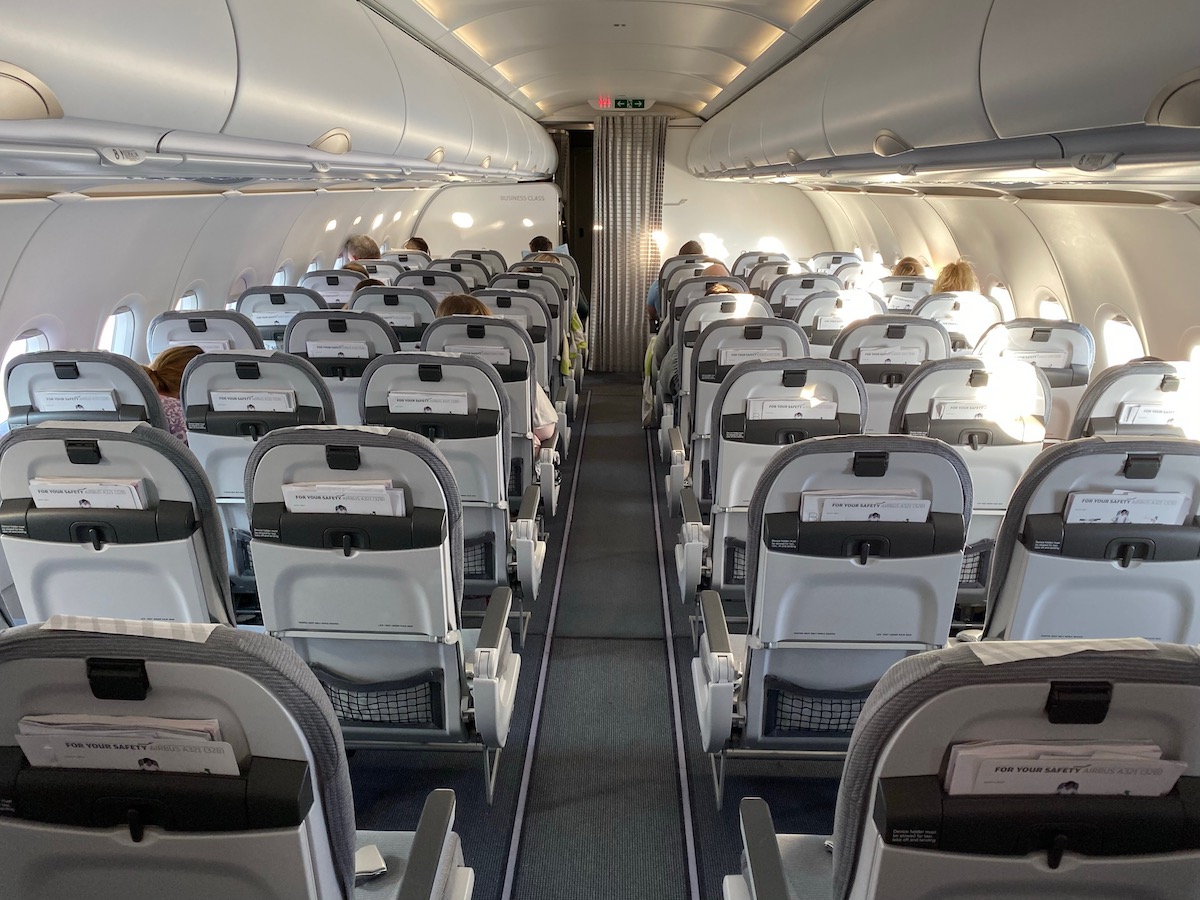 Finnair "business light" fares don't come with seat assignments
What are Finnair's "business light" fares like?
There would be a reasonable and consumer-friendly way for Finnair to introduce fares like these. Given the huge number of restrictions we're talking about, it would be fair if Finnair sold these fares at a significant discount (like 30%+ off the regular business class fare). But nope, like so many other airlines that have introduced basic business class fares, that's not what Finnair is doing.
For example, take a roundtrip business class ticket from Helsinki to Hong Kong this fall. A roundtrip "business light" fare costs 2,700EUR (~$3,270), while a roundtrip "business classic" fare costs 3,000EUR (~$3,632). I'm sorry, but how outrageous is it to pay over $3,000 for a roundtrip business class ticket and be told to board last and to use economy check-in? It defies logic.
It's a similar story in other markets, where the savings are marginal. For example, within Europe one of the biggest advantages of business class is all of the priority services, because otherwise you just get an economy seat with a blocked middle and better food. Yet "business light" pricing is only marginally lower.
I simply don't get it. There's absolutely nothing wrong with the concept of basic business class fares, but the idea should be to offer genuine value to customers, and get premium economy travelers to "buy up" to basic business class, when they couldn't have otherwise justified doing so.
Instead Finnair's "business light" fares are simply a money-grab. It's not about the value proposition of "business light," it's about being sufficiently punitive to the point that the airline hopes that people will pay enough to avoid it.
Finnair isn't the first airline to unbundle business class
In fairness to Finnair, it's not the first airline to introduce these kinds of fares. In mid-2019, Emirates introduced unbundled business class, where the Dubai-based carrier's cheapest business class fares no longer included lounge access, chauffeur service, or the ability to upgrade, along with limits on seat selection.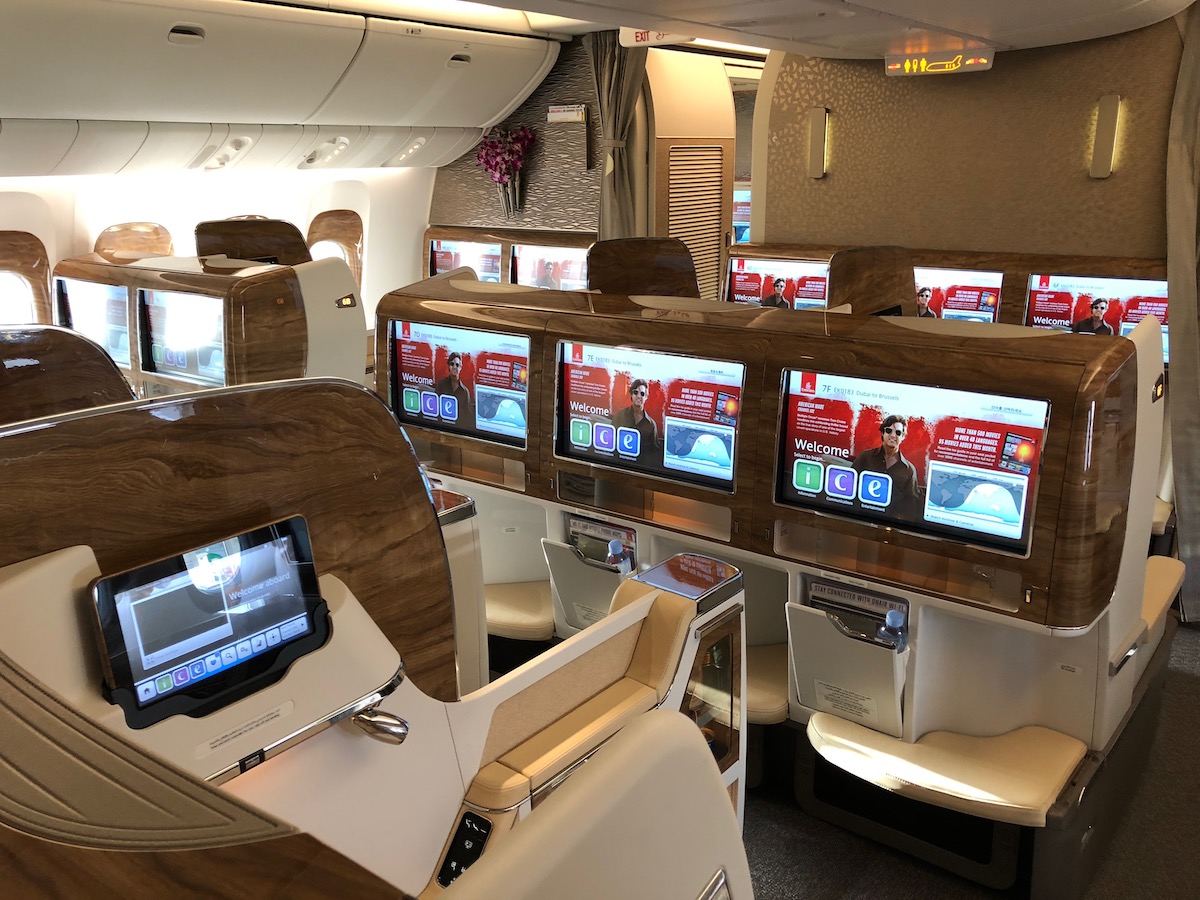 Emirates was one of the first airlines to unbundle business class
This is something the airline had been working on for years, and it's something the airline has maintained, so I guess it's working quite well.
This is also something that other airlines have followed since Emirates lead the way, though the execution has differed. For example, when Lufthansa introduces a new business class on its 777Xs, the airline plans on charging for certain seat assignments, essentially creating a premium business class. The airline hasn't yet decided if it plans to differentiate the soft product, but it's something that's under consideration.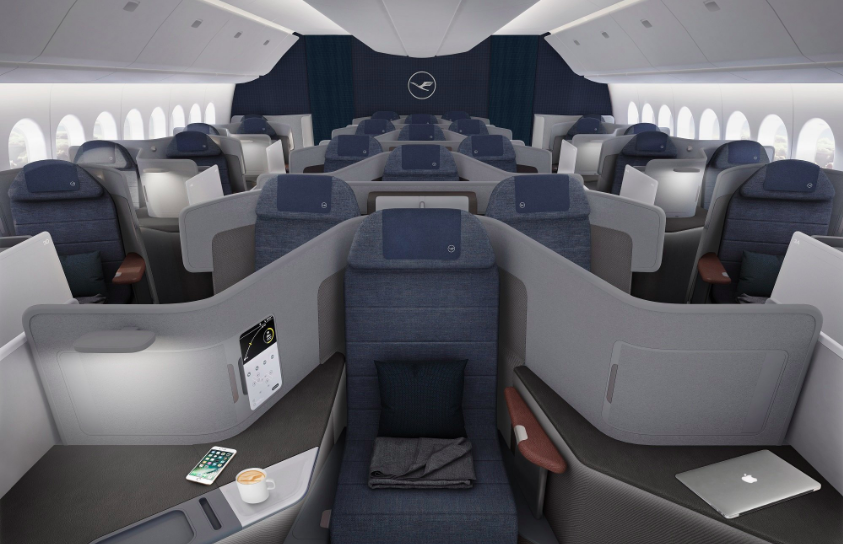 Lufthansa's new business class, coming on the 777X
Perhaps what Lufthansa is doing there is the opposite of Emirates — rather than unbundling business class, the airline is bundling to create an even more premium product.
Bottom line
Finnair has rolled out its new "business light" fares, which are incredibly restrictive. They don't allow free checked bags, changes, cancelations, or lounge access. But beyond that, they don't even allow you to check-in or board with business class, which is something so restrictive that we've never seen before.
To add insult to injury, these fares aren't actually that attractive. It's one thing if these basic business class fares were half of the regular business class price, but that's definitely not the case. Rather than trying to offer a genuine value proposition, Finnair is clearly just hoping that people will pay extra to avoid basic business class.
What do you make of Finnair's new basic business class fares?
NRH moves to ease bed shortage by ordering 71 new beds – Solomon Business Magazine
The management of the National Referral Hospital (NRH) and the Ministry of Health today announced immediate measures including the creation of additional bed spaces at the hospital with plans in place for 71 potential additional beds.
There was outrage after pictures of patients sleeping on the floor went viral on social media and the public is demanding answers for the problem.  
Today the top echelon of the NRH leadership and the Permanent Secretary of Health Pauline McNeil faced barrage of questions from the media as they outlined their plans to address the problem.
They acknowledged that bed shortage is a chronic problem that has not been dealt with over past years but they have vowed to take serious steps to address it though it will be a huge challenge.
CEO Dr George Malefoasi in his presentation admits that the currently the demand for hospital admittance has increased and though the level of basic resources has doubled over the years it is not enough to meet "our needs and we don't have sophisticated resources to contain the depth or burden of the disease."
"What is needed is innovation and change and this is something that we have been trying to encourage at the NRH and the ministry as a whole," he told journalists.
The NRH currently has around 293 beds however the number of those demanding admittance has outnumbered the beds.
"We see sick people coming up in numbers at Outpatients. We also have seen persons who are not very sick who should be seen at the clinics. That's where the difficulty comes.
"Emergency is overworked, overload and crowded. It is always worst during weekends and public holidays sometimes they reach 40, 60 and recently 86 patients," Dr Malefoasi said.
Even with high numbers, the Outpatient has only 20 beds.
Dr Malefoasi said at least they can manage about 40 patients at one at the time but when it goes beyond that it is really difficult for his team.
"We always think that one of the reasons is HCC (Honiara City Council) clinics are closed during weekends and public holidays so it makes life really difficult for NRH and when patients come they remain in hospital for more than 24 hours because of the severity of their illness so it leads to access block.
"Access block is something that is blocking the flow of patients in the ward," he said.
Dr Malefoasi says despite that – the Emergency Department (ED) has already made a target in the Triage and they ensure that they have 3 categories of patients that they needed to deal with before two hours to immediately less than 2 hours.
So what are they going to do?
A statement issued earlier today by the hospital detailed that for the first time, NRH now has a Bed and Patient Taskforce Committee established with the purpose of managing the bed and patient flow within the hospital to ensure minimal time as much as possible from initial examination at ED, to admittance to the wards and discharge. Their tasks involve obtaining overnight the number of patients that needs to be admitted and check all wards for the beds. They also help various departments within the hospital identify beds and help to ensure smooth and swift discharges from the hospital to allow movement and transfer of patients into the wards.
The NRH medical laboratory is now operating on 24 hours basis to enable the doctors to make the diagnosis early and make a plan for medical management of the patients. In that case, a patient can be discharged early, if fit to do so.
A customer patient care service is in place and ready for roll out at the AED. There will be additional staff both nursing and non- skilled staff to help coordinate patient and non- patient movements at the department. They will basically direct patients to their appropriate clinics, and ensure they are seen by their doctors in a timely manner and help with their comforts on wheel chairs and beds.
All departments are also requested to develop their inpatient protocol, which involves accepted length of stay at the hospital wards for a particular sickness in lines with the principles of managed care. Reasons for any extended stay at the hospital will be flagged to the doctors and nurses. Patient discharges will be done no later than 10am each day with clear discharge, medication and follow up plan. Reducing the length of stay of the patients will not only ensure bed availability but also ensure that there are less chances of hospital acquired infections which could further prolong the stay of the people.
Stringent measures to control overcrowding at the AED will be implemented to prevent people from just walking in as always is the case, making it difficult for doctors and nurses to manage patients with diligent and care with duress.
With discharged patients, there is also delays due to waiting on beds for take home medication and transport. This will soon change as two areas have been identified and will be secured and cordoned for patients straight after their discharge.
Other internal short term measures include, creation of additional bed spaces at the hospital with plans in place for 71 potential additional beds. In the long -run, a new hospital to be built as per the NRH business case which is also in progress.
With regards to external measures, the ministry will be consulting with the Honiara City Council (HCC) and Guadalcanal Province for HCC and Guadalcanal clinics to be opened at the weekends to prevent influx of people to the NRH emergency during the weekend which cause crowding in the hospital especially during the weekend.
As part of our efforts to restrict the patients coming into the NRH, they have strengthened Good Samaritan Hospital and X-Rays can now be done there, a laboratory will be functional very soon and talks are ongoing with the hospital to provide isolation beds at the GSH.
The patient flow has also increased because of closure of Kukum clinic and talks are ongoing with the HCC to identify alternate health facility to attend the patients after clinic hours. Work on Naha birthing centre is in progress.
With this, the Ministry is urging the public to minimize as much as possible visitors to the hospital including caregivers to care for the sick. Space is vital in the operations of the hospital especially with the discharge of duties of doctors and nurses. Whilst we work on sorting out waiting area for discharged patients, we kindly request that patients prepare well in advance transport after being notified of the time they will be discharged so beds can be freed up as soon as possible. The patients are also advised to seek medical care early to prevent hospitalization, adhere to other good habits to prevent disease and seek hospital care only if they need it.
Eli Manning rejoins New York Giants in business operations, fan engagement role
EAST RUTHERFORD, N.J. — New York Giants legend Eli Manning is officially back with the organization in a business operations and fan engagement role. He also will work on original content development, which includes a new lifestyle series that premieres this fall.
Manning, 40, retired after the 2019 season following a franchise-record 16 seasons as Giants quarterback.
"I'm willing to do anything. But I'm focused on the business side with corporate partners and on community relations, which was always so important to me while I was playing here and is something I've placed a high priority on throughout my life," Manning said. "I'm looking forward to seeing where I can make the most impact in helping the Giants achieve their business and community goals."
.@EliManning on new chapter of his life and returning to the Giants organization in a new position
Full video ⤵️
— New York Giants (@Giants)
It's good to be back with the G-Men. I even have my own office!! I've never had an office before. https://t.co/p7gIqqkn8r
— Eli Manning (@EliManning)
Manning also has been working on Eli's Places, an ESPN+ show that will highlight historic moments, places and figures in college football history.
The Giants also announced that Manning's No. 10 jersey will be retired during a special halftime ceremony in a Week 3 game on Sept. 26 against the Atlanta Falcons at MetLife Stadium. The two-time Super Bowl-winning quarterback and MVP will also be inducted into the team's Ring of Honor.
Manning played in 236 regular-season games with the Giants. He made four Pro Bowls and owns almost every franchise passing record.
"It's a great honor and just an unbelievable feeling," Manning said. "I don't know what the emotions will be that day. I know they'll be high, though. To have that feeling and that final goodbye, a true goodbye to the fans, and to thank them for supporting me during my 16 seasons here, it's going to be special. I think it's an opportunity for me to thank everybody here — teammates, coaches and the organization — for believing in me, for bringing me to New York and for giving me a chance to have success.
"It'll be an awesome day to be here and a great celebration."
It was always Manning's plan to take a year off while deciding what was next in his career. Co-owner John Mara had mentioned the door was open for a potential return.
But the coronavirus pandemic kept Manning away from the team facility and stadium last year. Always one of the most respected individuals in the building, the Giants are ecstatic to have him back as part of their team.
"For 16 seasons, Eli represented and defined what it meant to be a Giant, and we are excited for him to join the business side of our front office," Mara said. "Eli is one of the most beloved players in Giants history. We had a mutual interest in him returning to the organization and we're thrilled to welcome him back."
Giants chairman and executive vice president Steve Tisch added: "We are proud Eli was our quarterback for so many years and now look forward to his next chapter as a Giant. Eli is the ultimate team player and will be a huge addition to the organization as we continue to elevate and strengthen our business operation."
SBA grants for restaurants owned by women, minorities halted by new lawsuit | Fox Business
Biden targets small businesses with PPP changes
The distribution of pandemic relief money to more than 2,900 restaurant businesses owned by women, veterans and disadvantaged people was halted last week following lawsuits by several White business owners. 
Restaurants in Tennessee and Texas alleged discrimination by the Restaurant Revitalization Fund, part of President Biden's American Rescue Plan. The program – which has delivered about $27 billion in relief funds to more than 100,000 restaurants – included a three-week period in May during which the Small Business Administration prioritized processing and funding requests from minority-owned businesses. 
Under the program, food and beverage providers are eligible to receive grants equal to their pandemic-related revenue loss, with a maximum of $10 million per business and $5 million per location.
But a conservative legal group founded by Stephen Miller and Mark Meadows, aides to former President Donald Trump, filed a lawsuit in Texas on behalf of the owners of the restaurant Blessed Cajuns, arguing the Biden administration's attempt to prioritize aid based on gender and race is unconstitutional, according to Reuters.
The White House has countered that it's trying to prioritize relief for minority- and women-owned restaurants because relief efforts by the Trump administration overlooked those businesses.
A preliminary injunction issued by a court in Texas states that the SBA may continue approving funds for non-priority applicants, but cannot give aid to 2,965 "priority" applicants.
"The SBA is not able to pay 2,965 priority applicants — including yourself — who were previously approved and notified of their approval," the agency said in a letter to affected applicants, a copy of which was obtained by the Nation's Restaurant News. "The SBA will not pay these claims because the legal conclusions in these court rulings would preclude payment." 
A separate lawsuit was brought forward by the Wisconsin Institute for Law & Liberty on behalf of Jake's Bar and Grill in Harriman, Tennessee, which is owned by Antonio Vitolo. 
"Given the limited pot of funds, this puts white male applicants at significant risk that, by the time their applications are processed, the money will be gone," Vitolo, who is White, argued in the lawsuit.
The fund launched May 3, and for the first 21 days, was only open to applicants from women, individuals who are economically or socially disadvantaged and veterans. By May 15, the SBA said it had received 147,000 applications from "priority" businesses seeking $29 billion in relief funds.
"While we cannot comment on the specifics of the litigation, it is the north star of the U.S. Small Business Administration to assist underserved small businesses, and we'll continue to do so," an SBA spokesperson said in a statement. "We remain committed to doing everything we can to support disadvantaged businesses in getting the help they need to recover from this historic pandemic and restore livelihoods." 
Although the $28.6 billion fund has been depleted, businesses may have a second shot to apply for aid. A bipartisan group of lawmakers introduced a bill last week that would add an additional $60 billion to the fund.