MOH: 'No truth whatsoever' to media reports in India of a 'S'pore variant' – Mothership.SG – News from Singapore, Asia and around the world
The Ministry of Health (MOH) in Singapore has responded to claims made by Chief Minister of India's capital territory, Delhi, Arvind Kejriwal of a "Singapore variant".
In a press release on May 18 night, MOH said there was "no truth whatsoever" to assertions found within two reports, "Coronavirus variant found in Singapore can be India's 3rd wave, extremely dangerous for kids, warns Arvind Kejriwal" by the Hindustan Times (HT) and NDTV's "Stop Singapore Flights: Arvind Kejriwal To Centre Over New Covid Strain", both published on May 18.
MOH went on to say that there is no "Singapore variant", and that the strain prevalent in many of the COVID-19 cases in recent weeks is the B.1.617.2 variant, "which originated in India".
According to MOH, phylogenetic testing has shown this B.1.617.2 variant to be associated with several clusters in Singapore.
Ban on flights with S'pore
Kejriwal has called for a ban on flights with Singapore in his tweet.
According to the HT, Kejriwal had tweeted that a new variant of Covid-19 which is "found in Singapore" was apparently "extremely dangerous" for children and could result in a third wave of infections within India. The B.1.617 variant was first detected in India.
In appealing to the country's central government, Kejriwal said that air services with Singapore should be cancelled with immediate effect, while options for the vaccination of children should be prioritised.
सिंगापुर में आया कोरोना का नया रूप बच्चों के लिए बेहद ख़तरनाक बताया जा रहा है, भारत में ये तीसरी लहर के रूप में आ सकता है।
केंद्र सरकार से मेरी अपील:
1. सिंगापुर के साथ हवाई सेवाएं तत्काल प्रभाव से रद्द हों
2. बच्चों के लिए भी वैक्सीन के विकल्पों पर प्राथमिकता के आधार पर काम हो
— Arvind Kejriwal (@ArvindKejriwal)
Since April 24, all long-term pass holders and short-term visitors with recent travel history to India within the last 14 days, including transit, are not allowed entry into or to transit through Singapore.
Netizens respond
Several Indian netizens, including a journalist, had replied to the minister's tweet, pointing out that the B.1.617 strain is the same one first detected in India.
.@ArvindKejriwal asks Centre to stop air services from Singapore immediately, claiming #Covid19 strain from Singapore could be extremely dangerous for children. It may start a third wave in India, priority should be given on vaccine options for children, he says @DeccanHerald
— Shemin (@shemin_joy)
Sirji, The strain in Singapore is b117..same as indian strain ..Singapore has already closed borders and suspended flights to / from india.
Which world do you live in!!!
🤷🏻‍♂️🤷🏻‍♂️🤦‍♂️🤦‍♂️🤦‍♂️ pic.twitter.com/Vcb5ElO6v4
— Manish Sharma (@ManishS_SG)
B117 in Singapore is affecting the children, which is same as the strain already circulating in India during second wave.
Plus, Singapore already stopped all passenger flights to/from India.
Kaun sa nasha karte ho bhai? Bas har samay muh faad dena hota hai.🙄🙄🙄🙄 pic.twitter.com/GG5XRpRfHq
— ISHAN ARORA (@ishanarora127)
#FirstWave – Tablighi Jamat, Delhi#SecondWave – FarmBrokers Protest, Delhi
Now, @ArvindKejriwal is hinting that #ThirdWave will be from Delhi, but he is dragging #Singapore for his plan. @narendramodi Ji, pls take care, now he is dragging international level for this. Pls see.
— Ganesh Kumar R (@eraganeshkumar)
Sahi hai
Singapore is closing schools because of strain B.1.617
Which is already prevalent in India
It went from India to SG
What Kejriwal is saying to block flight from Singapore
A CM should be careful about talking in international affairs
Bas bolne ke liye kuch bhi na bole
— UD (@udaymishra007)
MOH's full statement
Here is the full statement by MOH:
"The Ministry of Health refers to the reports published by Hindustan Times on 18 May 2021 ("Coronavirus variant found in Singapore can be India's 3rd wave, extremely dangerous for kids, warns Arvind Kejriwal") and NDTV on 18 May 2021 ("Stop Singapore Flights: Arvind Kejriwal To Centre Over New Covid Strain").
There is no truth whatsoever in the assertions found within the reports. There is no "Singapore variant". The strain that is prevalent in many of the COVID-19 cases in recent weeks is the B.1.617.2 variant, which originated in India. Phylogenetic testing has shown this B.1.617.2 variant to be associated with several clusters in Singapore."
You can read more about what MOH is responding to here:
Image from Arvind Kejriwal and MOH's Facebook pages.
Friends reveal Olga Edwards had 'no hope' after police failure to act on domestic violence reports – ABC News
A witness from the inquest into the deaths of two teenagers who were murdered by their father has told of how police undermined concerns about the father's behaviour.
Key points:
James Campbell was a friend and yoga instructor of Olga Edwards, the mother of teenagers Jack and Jennifer, who were 15 and 13-years-old when they were killed by John Edwards. 
He gave evidence that Edwards stalked Olga at one of his early morning yoga classes in 2017.
Though Olga reported the stalking to Hornsby Police, Mr Campbell said the police did not take the incident seriously.
The police officer believed Edwards when he said that he'd been a long-term regular at Mr Campbell's classes.
But Mr Campbell told 7.30 that this wasn't true – and said no one from Hornsby Police attempted to verify this information with him.
"They could fact check. Wouldn't you? One phone call, two minutes, changes the whole paradigm," he told 7.30.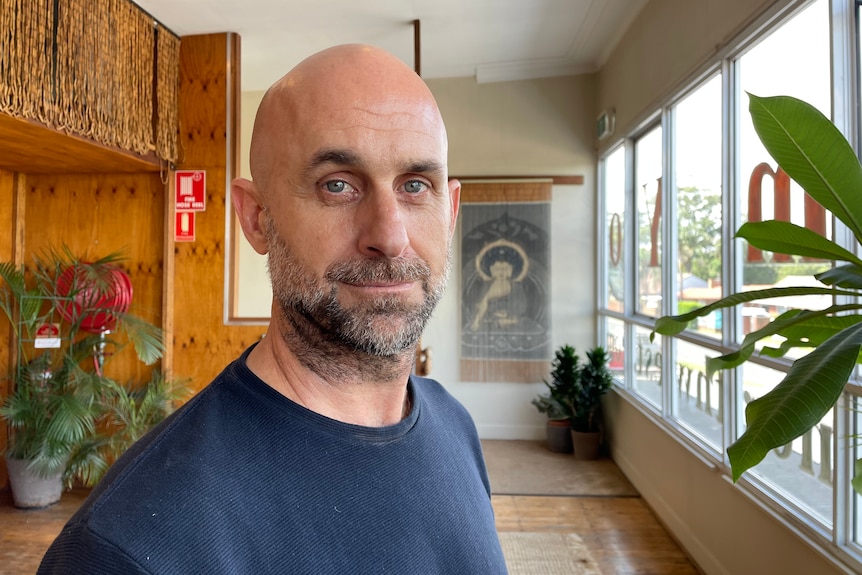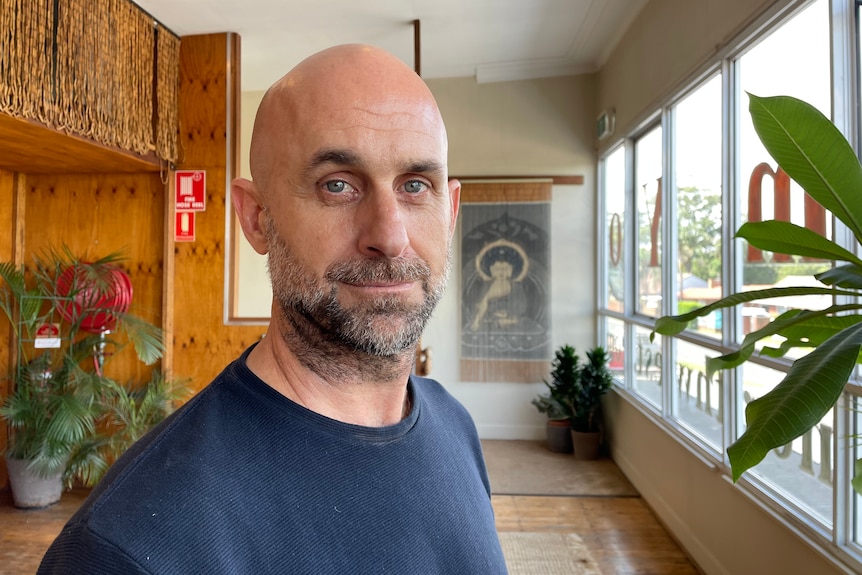 ABC News: Xanthe Kleinig
Olga and John Edwards had been separated for almost a year when he began showing up at Mr Campbell's yoga classes in 2017.
When Mr Campbell first noticed John Edwards at his class, he didn't know who he was, but he suspected there was an ulterior motive.
"He wasn't here for yoga," he told 7.30.
"He wasn't behaving according to [the] decency in the room. He was just a pervert, basically. He was more interested in looking around the room at particular junctions when people were exposed."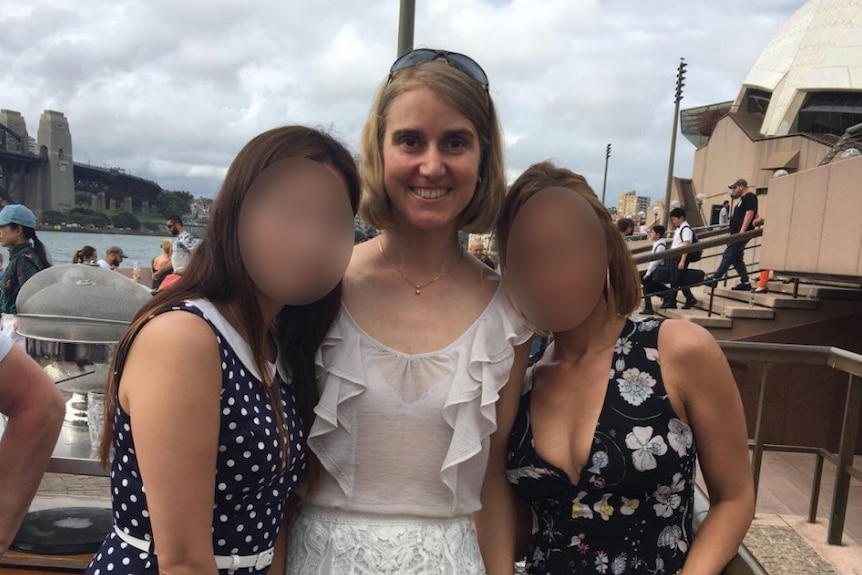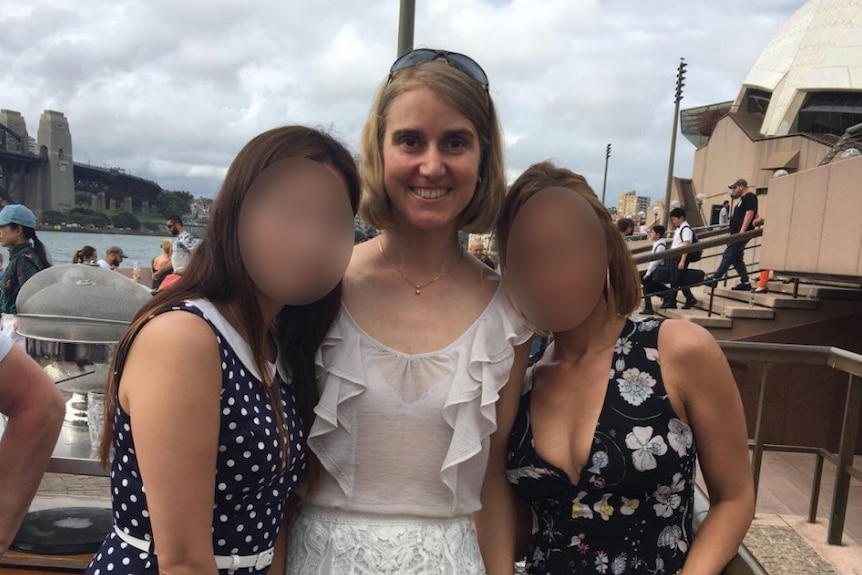 Supplied
Mr Campbell said the inaction by police was inexplicable.
"I would have thought with … pre-existing AVO's that that's a no-brainer," he told 7.30.
After her visit to the police, Olga Edwards confided in Mr Campbell, saying she felt unsafe.
"She was actually crying on the phone, muddling words – I'd never ever heard Olga like this," Mr Campbell said.
"She was saying, 'my ex is stalking me and invading my space.'"
A subsequent police inquiry into two complaints made by Olga revealed at the inquest that the police made some crucial errors by not classifying one of the incidents as an assault, neglecting to mention the existence of children, and not asking about the existence of firearms.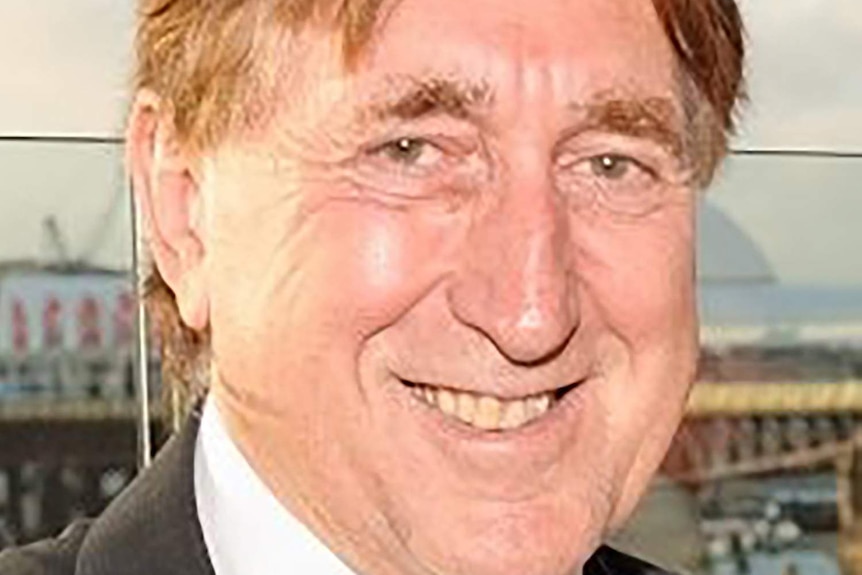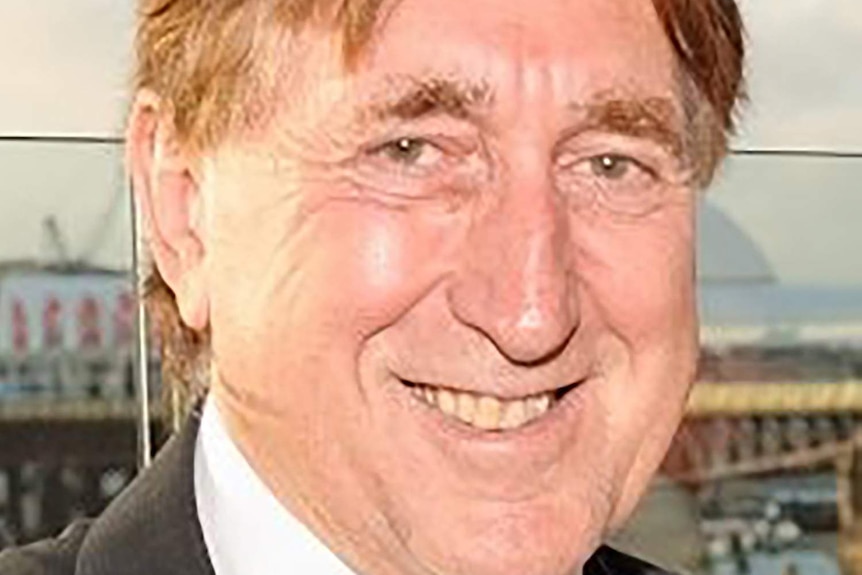 Supplied
Edwards obtained a gun licence in 2017, bought five guns and then shot the children and himself in July 2018. 
For seven months, a coronial inquiry has investigated just how this tragedy was allowed to occur.
On Wednesday, an emotional State Coroner, Teresa O'Sullivan, found a series of crucial, serious and systemic failures on the part of NSW Police, the firearms registry and the Independent Children's lawyer in the family law proceedings.
These findings, the coroner said, were a stark reminder of the broader systemic problems faced by too many women and children today.
The coroner concluded by saying that the evidence before her revealed that the deaths of Jack and Jennifer Edwards were preventable.
In a statement, NSW Police said they would "review the findings and consider all recommendations that are directed to police".
"Over the past two years, the NSW Police Force has implemented significant changes to systems and procedures in relation to the reporting and supervision of domestic violence," the statement said. 
'Something was wrong there for sure'
Olga Edwards was John Edwards's seventh partner – and all of his six former partners reported physical or psychological abuse to the coronial inquiry.
Three of them – and later, one of his children – took out Apprehended Domestic Violence Orders against him.
Family friend Lana Kasyan said she immediately clicked with Olga, but always had a strange feeling about John.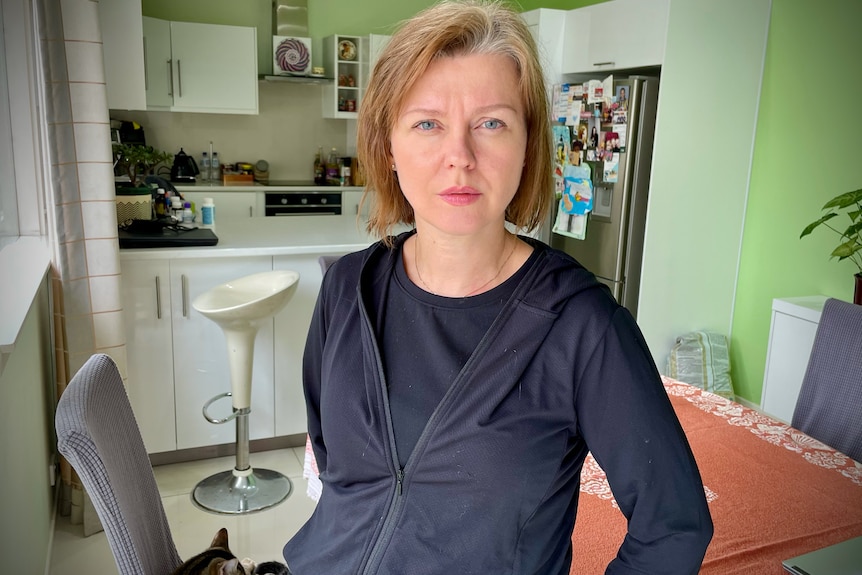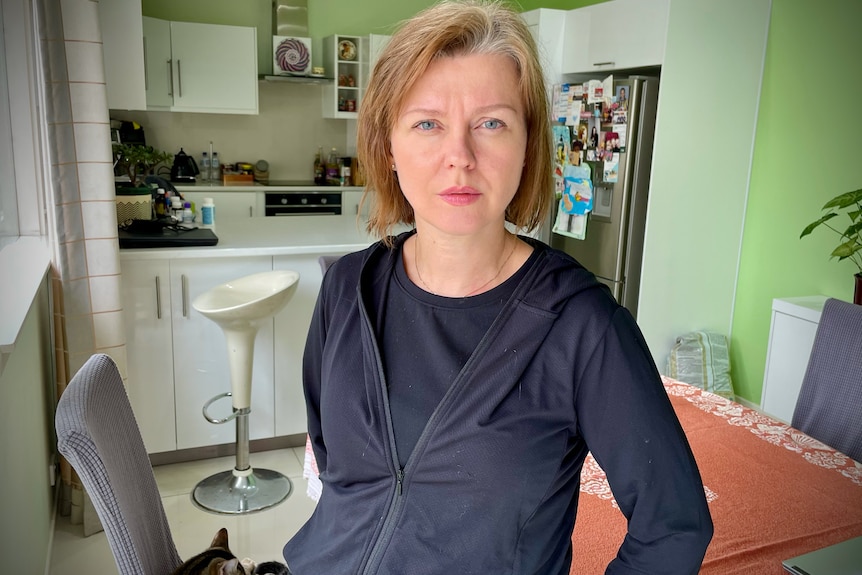 ABC News: Tom Hancock 
"When I saw him, honestly, I just did not like him," she told 7.30.
"There was something about his facial features, you know, very deep eyes and the way he spoke.
"Something was wrong there for sure."
Lana said that Olga eventually revealed Edwards was controlling and abusive towards her and the children.
Supplied
"He was controlling her salary, her expenses… everything she was doing with money," she told 7.30.
"Olga mentioned that John was very abusive. He could slap Jenny to the face and could lift Jack through the neck up on the wall.
"She said it was really dangerous and that the children were completely scared of him."
'I was always walking on eggshells'
Before she died, Olga Edwards provided a statement to the coronial inquest providing further detail about the abuse.
Family and domestic violence support services:
She wrote in her statement that John Edwards was controlling every aspect of her life – even down to what she was wearing.
 "If I didn't wear a short skirt and high heels to go shopping he would walk out of his office and would say, 'You know what I want'," she said in her statement.
"I would have to go and get changed and have my hair out so I could go to the shops.
"I was worried about making John more angry. I was always walking on eggshells."
In 2016, Olga Edwards applied for divorce and a custody battle ensued in the Family Court. She eventually won full custody of the children in 2018.
In evidence heard by the inquest, the independent children's lawyer appointed by Legal Aid, Debbie Morton, failed to disclose John's 18 years of domestic violence history to the court, instead describing it as "heavy-handed parenting".
Through her lawyer, Ms Morton denied any wrongdoing or negligence on her part to 7.30.
Legal Aid told 7.30 it had stopped using Debbie Morton as an independent children's lawyer since March 2020.
Father's calculated claim to police
In the days leading up to the divorce, Olga Edwards left the family home.
The inquest heard that it was then that Edwards, in a highly calculated move, visited Hornsby Police Station to report that Olga was likely to make "false accusations" against him as she was trying to "win custody" over the children.
Nine months later, Olga Edwards filed a police report alleging her ex had been violent towards the children.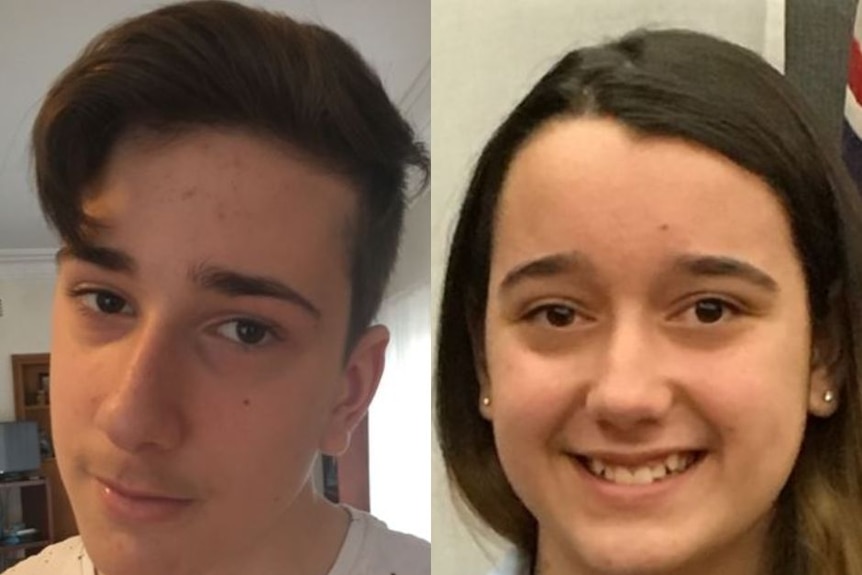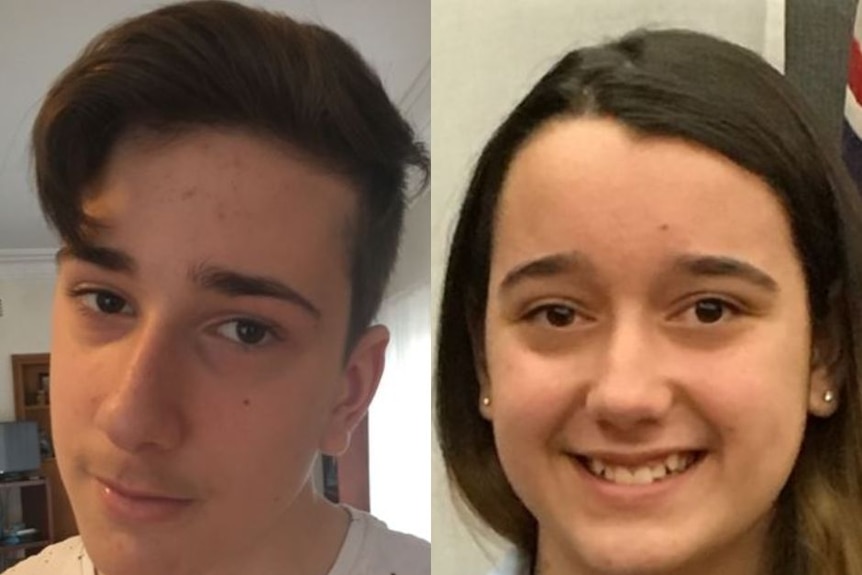 Supplied
Evidence emerged at the inquest that the police officer didn't believe Olga, instead writing in the police database of her suspicion that Olga's allegations were an attempt to win a bitter custody battle:
"Police do not hold fears of safety and are of the belief that this may be a premeditated attempt to influence some future family court and divorce proceedings."
The ultimate act of power and control
In July 2018, at Jack and Jennifer Edwards's funeral, domestic violence survivor Natalia Esdaile-Watts said she approached Olga Edwards to ask her if she'd be willing to become a campaigner and speak out publicly about what happened to her.
It was then that she discovered the depth of Olga's mistrust in the police and the Family Court system.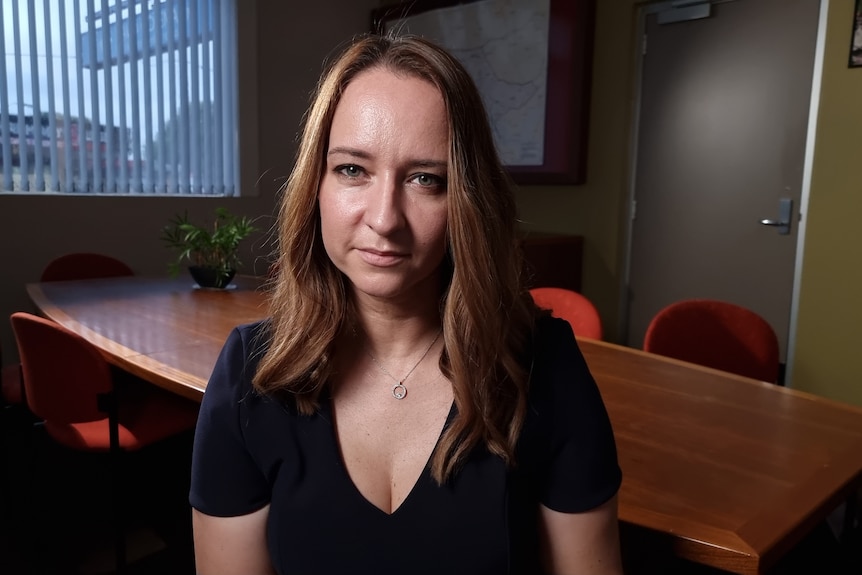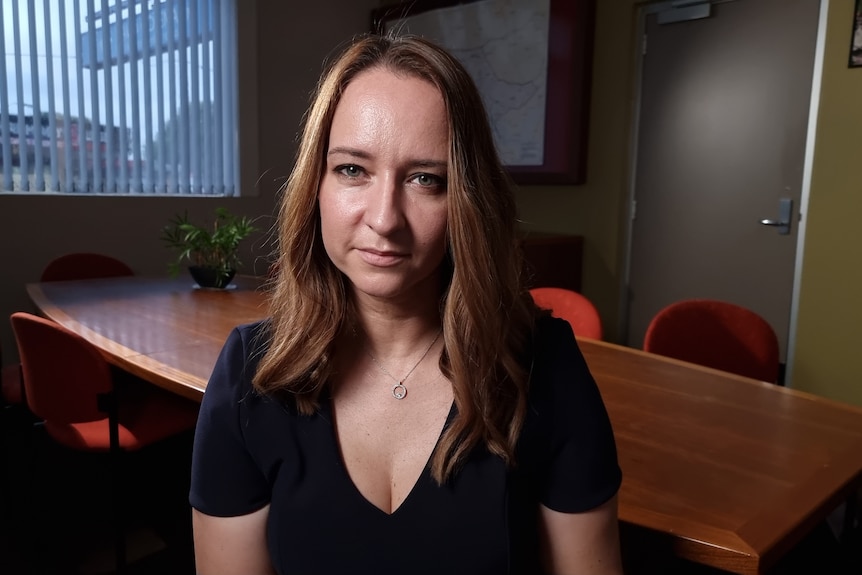 ABC News: Jerry Rickard
"I said, 'Olga, let's do something about it, let's make your story [of domestic violence] the last story that ever happens in Australia, and she just said to me, 'What for? There is no hope here. Natalia, whatever you can do, do [it] to leave this country,'" she told 7.30.
Shortly after the funeral, former Australian of the Year Rosie Batty, who lost her son under similar circumstances, formed a special bond with Olga Edwards.
"When you've had a child murdered by the father, there's very few people that really understand and can feel that pain," Ms Batty told 7.30.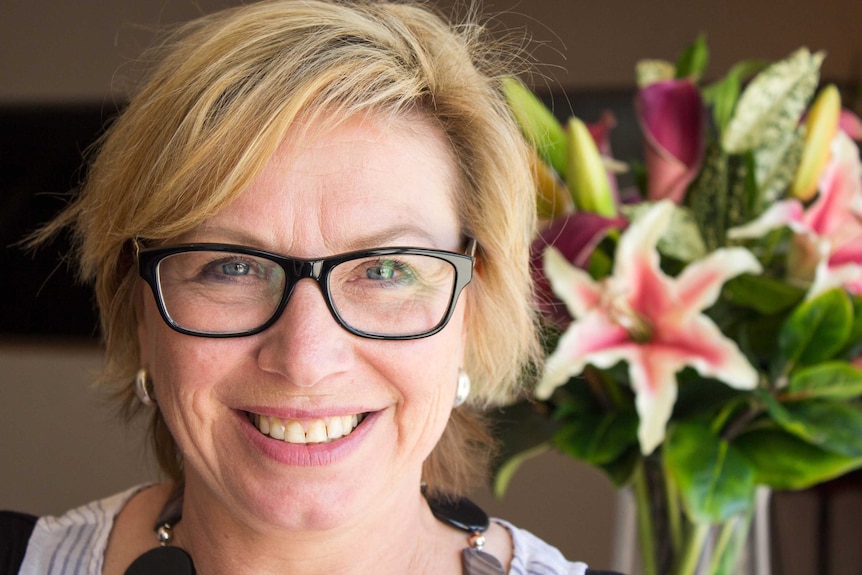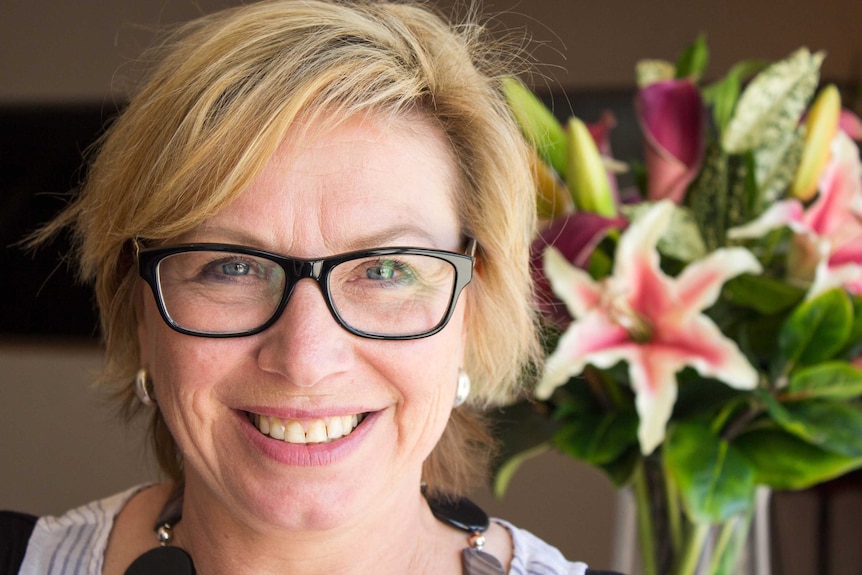 ABC Gippsland Zoe Ferguson
She said the risk faced by families like hers and Olga's was being consistently minimised and undermined.
"It's incredibly dangerous. It's a system that's been broken and flawed for a very long time," she said.
"When we have this kind of tragedy and fatality, and all the facts are laid bare, we see that that should never have happened.
"And yet, you have to work so hard on being believed and to keep yourself safe. This is not how it should be and yet so many families find themselves in this situation."
Rosie Batty said she was devastated but not surprised when her friend Olga took her own life, five months after her children were tragically murdered.
"John Edwards didn't murder Olga, but he may as well have put a gun to her head," Ms Batty told 7.30.
"What he did was more cruel, because he knew he'd taken away the most important things in her life and left her to suffer, just like Luke's father did to me.
"It's the ultimate act of power and control."
Province reports long list of COVID-19 exposures as record 63 new cases announced | CBC News
Nova Scotians who were at more than 20 possible COVID-19 exposures sites across the province are being asked to self-isolate in most cases as they await test results.
Nova Scotia's health authority reported a long list of possible exposures Saturday night, mostly in the central health zone where community spread of the virus has been a concern as cases rise.
The province reported a record 63 new cases on Sunday for a total of 263 active cases. It is the highest single-day increase for Nova Scotia since the pandemic began.
There were 52 cases announced Saturday for a two-day total of 115.
The previous highest number of new cases in a day was almost exactly a year ago on April 23, 2020 when 55 cases were announced.
Anyone who worked at or visited any of these locations should book a COVID-19 test on the self-assessment website or by contacting 811, regardless of whether they have COVID-19 symptoms.
Following their new direction to not list "low-risk" locations" in the central zone, everyone who was at the following locations during the listed times now needs to self-isolate while they await test results.
One Halifax site goes a step further. Those who were at the following bar during the listed times are required to self-isolate, get tested and continue self-isolating for 14 days, even with a negative test result:
There were also multiple possible exposures in the eastern and northern zones where people also need to self-isolate while awaiting test results, including:
Sydney also had two exposures where anyone who attended these locations do not have to self-isolate while they await test results, unless they have symptoms:
Another flight exposure was also announced. Anyone who was on the plane in these specified rows and seats should book a COVID-19 test, and all other passengers should continue to self-isolate as required.
To search by exposure site name or area, anyone can also visit the provincial database here.
Testing ramped up in Cape Breton
The health authority is also offering additional asymptomatic testing in Sydney on Sunday and Monday in response to the recent increase of potential COVID-19 public exposures and the heightened demand for testing, according to a release.
The testing site will be located in the cafeteria of the Cape Breton Regional Hospital at 1482 George St. To access the site, people should park in the back or side parking lots of the hospital, and enter through the rear entrance.
This clinic is available for all ages, and drop-ins only from 9 a.m. to 5 p.m. You will be required to register upon arrival, and registration closes at 3:30 p.m.
Dates and times may be extended depending on demand.
Long lines formed for rapid testing sites in the Halifax area on Sunday as well, some even before the doors opened. These include:
More school cases announced
The province announced five new school-related cases Saturday evening. It wasn't immediately clear whether these cases were part of Saturday's initial case numbers.
In a release, officials confirmed cases at Caledonia Junior High and Prince Andrew High School in Dartmouth, Citadel High School in Halifax, and Breton Education Centre in New Waterford. 
There was also a case connected to Astral Drive Elementary, which was one of more than two dozen Dartmouth-area schools closed last week due to concerns over COVID-19.
Students in the Prince Andrew family of schools, which includes Caledonia Junior High, will switch to at-home learning until May 10. 
Citadel High School students will also switch to at-home learning; according to the release, families will receive an update on Sunday about when the building will reopen. 
Students from the Breton Education Centre will learn from home until April 29 while a deep cleaning takes place.
Atlantic Canada case numbers
Ontario reports more than 3,300 new COVID-19 cases as ICU admissions hit record high | CTV News
TORONTO —
Ontario is reporting more than 3,300 new COVID-19 cases as the number of patients in intensive care hits 900 for the first time in the pandemic.
Health officials reported 3,369 new COVID-19 cases on Saturday, which is down from the 3,887 new cases on Friday.
With 46,803 tests completed in the previous 24-hour period, health officials say the test positivity rate stands at about 7.3 per cent.
Ontario's test positivity rate has remained stable over the past three days. The rolling seven-day average is now 3,618.
For the first time during the COVID-19 pandemic, patients admitted to intensive care units due to COVID-19 has hit 900. That is up from the 883 patients on Thursday.
Of those intensive care unit patients, 637 are breathing with the assistance of a ventilator.
As of Saturday, there are 2,152 people hospitalized with COVID-19 in Ontario. 
Ontario logged 29 additional COVID-19-related deaths in the previous 24-hour period, which bring the total number of fatalities to 8,079.
The province also deemed 3,964 more cases of the disease to be resolved as of Saturday, bringing Ontario's number of recovered patients up to 421,216.
Saturday's report brings the total number of lab-confirmed cases in Ontario to 466,733 including deaths and recoveries.
COVID-19 cases drop in Toronto
Most of the new cases reported on Saturday are in hot spot regions.
Health officials reported 1,050 new COVID-19 cases in Toronto, which is down from the 1,331 new cases in Toronto on Friday.
There are 819 new cases in Peel Region, 286 in York Region, 158 in Ottawa, and 157 in Durham Region.
The other health regions reporting new case loads in the triple digits include Middlesex-London (107), Hamilton (132), and Halton Region (127).
Meanwhile, Ontario confirmed an additional 3,482 cases of the B.1.1.7. COVID-19 variant on Saturday, bringing the total number to 69,442.
Officials also recorded an additional 127 cases of the P.1. strain and seven of the B.1.351 mutation.
Ontario does not currently report how many cases of the B.1.617 variant, originally found in India, are found in the province.
The province reports that 373,559 people in Ontario have received both doses of the COVID-19 vaccine and are now considered immunized against the disease.
In the last 24-hour period, officials said that 107,700 doses of the vaccine were administered to residents in the province.
The province has repeatedly said it has the capacity to administer 150,000 doses per day.
There have been 5,247,684 doses administered since vaccines became available.
New modelling data released by the province earlier this week suggests the third wave is now finally "cresting" but the current situation remains very "precarious."
The science table called for even stronger measures to curb case growth. Projections showed that without stronger measures, daily cases would remain above 2,000 in June.
The projections for ICU rates show with the current case growth it remains above 800 patients for a while. In the best-case scenario, the occupancy rate falls to 500 by end of May, which remains "a very high level."
Last month, an official from Ontario Health said that if ICU occupancy surpassed 900 then the province might have to consider enacting triage protocol where some patients might be denied care based on their risk of short-term mortality.
"But if we go above that [900 in ICU] and then COVID numbers in the community continue to grow then we will probably be into territory where we have to start thinking about other means, either growing capacity or activating the triage protocol but that has to be and we are determined that it will be the last resort," Ontario Health Executive Vice President Dr. Chris Simpson told CP24 on April 12.
Simpson added that Ontario Health is "pulling out absolutely all the stops" to avoid having to activate a triage protocol.
Backstory:
The numbers used in this story are found in the Ontario Ministry of Health's COVID-19 Daily Epidemiologic Summary. The number of cases for any city or region may differ slightly from what is reported by the province, because local units report figures at different times.